CONTACT YOUR LOCAL INSULATION EXPERTS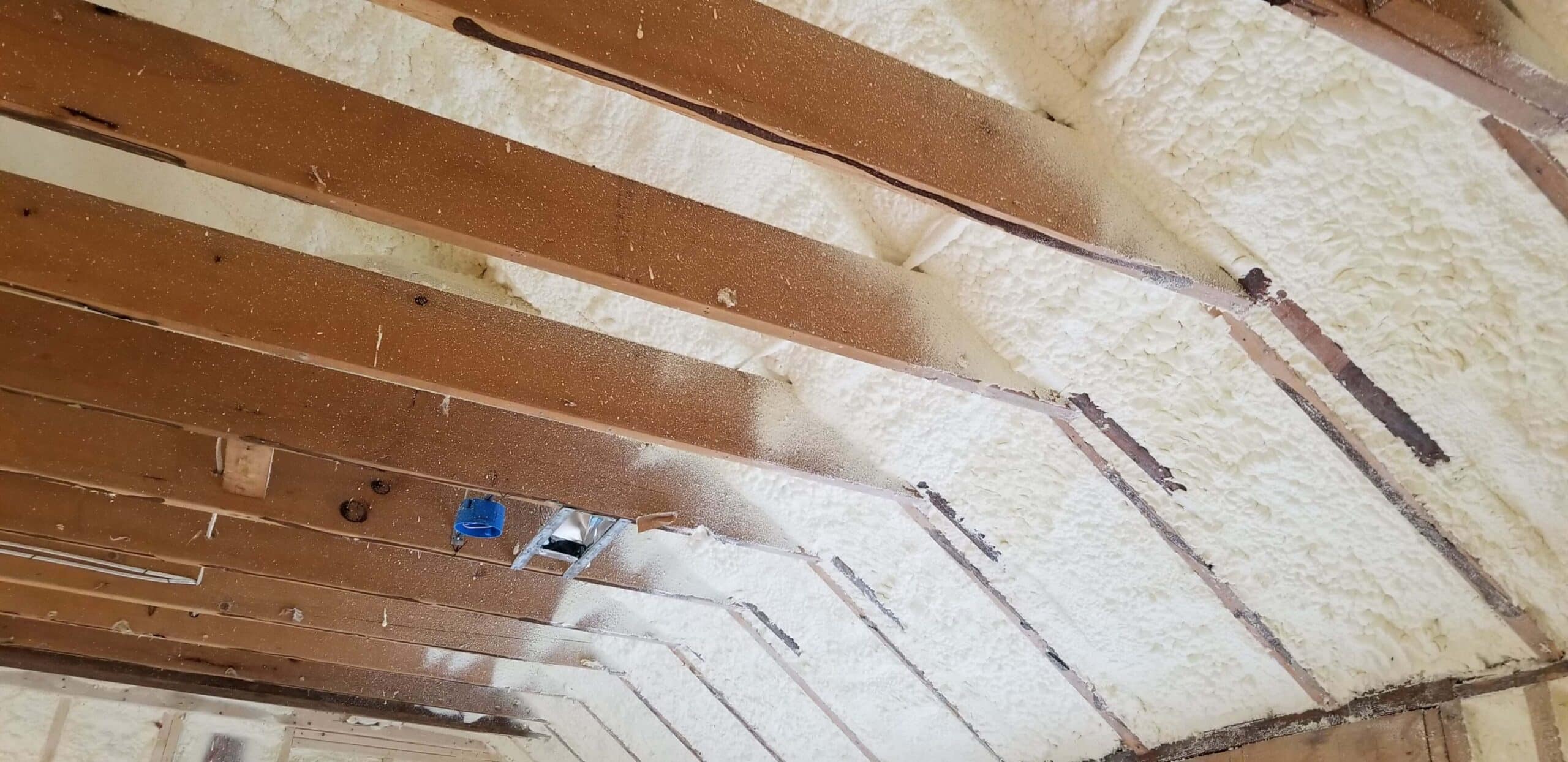 At Winner Insulation, we install several types of insulation solutions, including spray foam, fiberglass, and cellulose insulation. Winner Insulation contractors can help you decide on the right product for the right location, based on your home's or building's requirements.
We'll work with you to find your ideal, energy-efficient insulation solution while being mindful of your budget.
Call (800) 955-1976 or contact us online to schedule installation in the DC area today.
Insulation for Residential & Commercial Projects
New construction projects: We work with builders and architects on new home or custom home projects. We understand every step of the building, design, and construction process. We'll guide and recommend the best insulation solution for your project.
Renovations & additions: Exterior surfaces, including wall cavities, crawl spaces, and roof rafters, are excellent opportunities to apply spray foam insulation.
Residential insulation: Hot attics or cold and damp basements? Spray foam insulation has many advantages, including reducing air leakage and providing protection from the moisture damage, condensation, and mold and bacterial growth commonly found in these areas.
Commercial buildings: We work with real estate owners, applying spray foam insulation to commercial and industrial structures. Upgrading insulation on these projects is a great investment for creating energy-efficient properties.
These upgrades often reduce humidity and moisture issues, improve air quality, and protect machinery and structural components.
SPRAY FOAM INSULATION IS OUR SPECIALTY
Spray foam insulation is a spray-applied liquid plastic that expands to many times its size. It's commonly installed as insulation and an air or moisture barrier.
Also known as spray polyurethane foam (SPF) or Icynene, spray foam is durable and maintains its physical properties over time. It has been used for over 60 years and is an extremely stable, long-lasting, and versatile material. It comes in closed-cell, open-cell, and pour-in-place (PIP) varieties.
Spray foam insulation offers a high R-value and creates an air barrier, making this one of the best solutions for your buildings and homes. Spray foam is extremely eco-friendly and nontoxic; it will last as long as the structure.
Combined with the expert advice at Winner Insulation, these products are the optimal answer to improving indoor air quality, energy efficiency, and sound attenuation.
Benefits of Spray Foam Insulation
Some of the advantages of insulating with spray foam are that it:
Has a high R-value
Decreases the building's energy demands
Prevents air leakage
Improves indoor air quality
Minimizes outside noise and improves indoor sound quality
Keeps moisture out, reducing the risk of mold growth
Seals itself to walls and pipes
Comes with federal and state tax credit advantages
Call our insulation contractors today at (800) 955-1976 to learn more about the benefits of spray foam insulation.
We love educating our clients and partners, and we look forward to walking you through the process. As a veteran-owned and -operated company, we enjoy an industry reputation for our integrity and professional installation services.
See you on the next project!