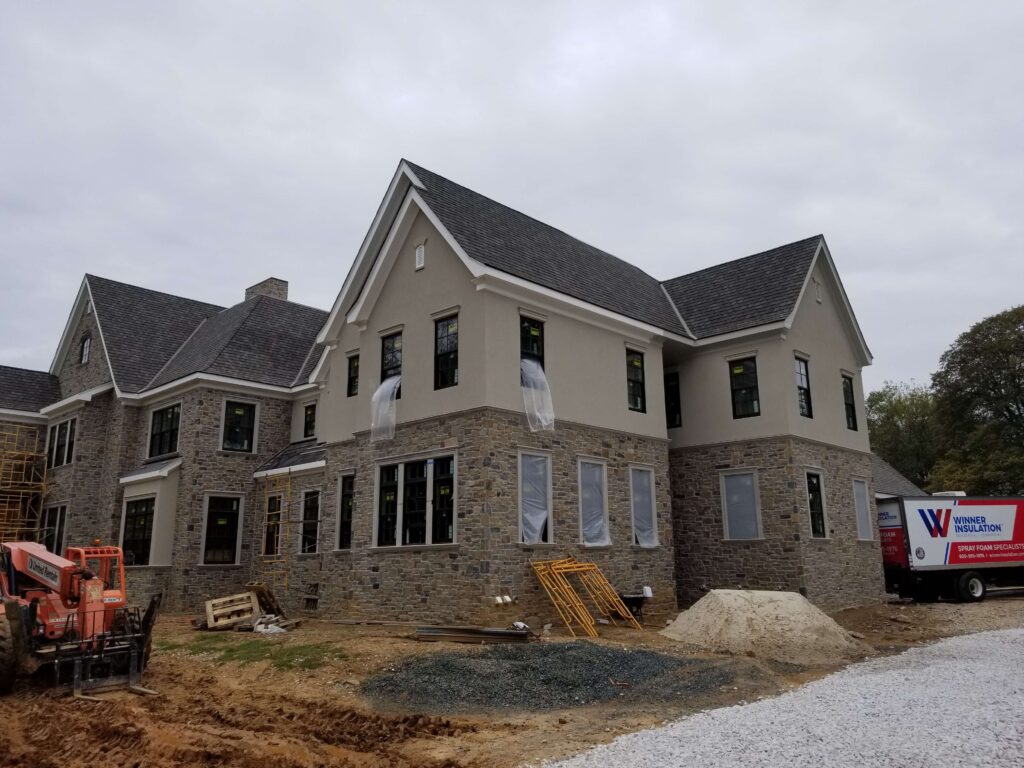 As a high-end custom home builder, you understand that your clients expect the best. That means paying attention to every detail during the custom build process, right down to the type of insulation.
At Winner Insulation, we partner with you to deliver superior insulation services at competitive prices. The quality of our products shows our dedication to customer service. We'll work with you to determine the best solutions for the build. Let us help you create a luxurious, comfortable home for your clients.
Choose the best insulation services for your custom home build in the DC and Baltimore metro area. Choose Winner Insulation.
Call (800) 955-1976 today to speak with us and learn more about our high-end custom home insulation services.
Our Insulation Solutions for Luxury Custom Builds
You need high-quality products and services for a luxury custom build. From the appliances to the insulation, everything needs to be top-of-the-line. With Winner Insulation, you get best-in-class products and services.
Our premier services include:
Winner Insulation is ready to help you. Call (800) 955-1976 to schedule your consultation today.
Advantages of Spray Foam Insulation for Your Custom-Built Home
When you're considering what type of insulation to choose for your custom-built home, consider spray foam insulation. Spray foam insulation is one of the most effective and efficient types of insulation is closed-cell spray foam. It offers a high R-value of up to R-6.7 per inch and exceptional insulation and air sealing qualities. Spray foam insulation is applied as a liquid. As it dries, it expands to fill the available space. That means it will fill gaps and narrow areas to give the best insulation coverage to your entire custom, luxury home.
At Winner Insulation, we highly recommend spray foam insulation for its wide range of benefits:
It keeps out moisture and noise: Because spray foam expands and can fill small spaces, there are fewer openings for weather or noise to get in.
It improves comfort and indoor air quality: Spray foam has the highest R-value of all insulations. R-value is the material's resistance to heat flow. The higher the R-value, the higher the resistance. Spray foam will keep your home warmer in winter and cooler in summer without changing your thermostat. It can also keep out dust and other allergens, keeping your air cleaner.
It provides additional support for buildings: When liquid spray foam dries, it hardens. This extra rigidity in your home's structure adds another layer of strength to the walls and supports.
It lasts and saves money: Spray foam doesn't break down as quickly as more traditional insulations. You'll likely only need to install spray foam once for the lifetime of your home. Plus, because of its better insulation, you may save up to 20% on energy costs.
Schedule your spray foam insulation service today. Call (800) 955-1976 to get a quote.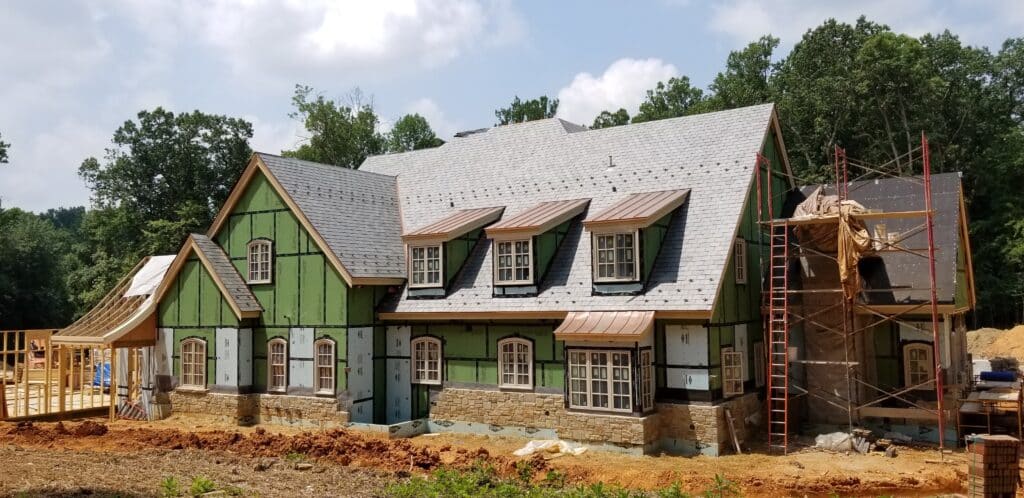 Where Should Insulation Be Installed in High-End Homes?
Home insulation is installed in attics, walls, floors, ceilings, and crawl spaces to provide the recommended R-values for each area and create a tight thermal envelope. Special attention can be paid to areas that need more precise humidity and temperature control, such as:
Wine cellars
Humidors
Gyms and workout rooms
Saunas
Indoor pools
Closets
Media rooms
Libraries
Greenhouses
To learn which areas of your home need the most attention when it comes to insulation services, call us today at (800) 955-1976 or contact us online.
Choose Winner Insulation for Your Next High-End Custom Build
When you need insulation for your custom, luxury home build in Maryland or DC, you need Winner Insulation. We help custom home builders, architects, and contractors give their clients the best products and services while ensuring we meet energy codes.
Trust our experience and expertise to know how best to install insulation in your building. We'll get the job done quickly and efficiently and make sure your home is immaculate when we're done.
Let us show you how we can help transform your house into a cozy, comfortable home with a free evaluation and quote.
Be a real Winner! Rely on Winner Insulation for your custom build insulation needs.
Call (800) 955-1976 or contact us online today to schedule service.